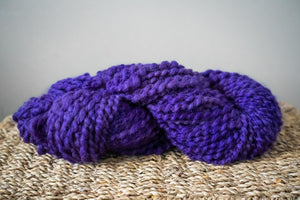 The wool for this yarn comes from a premium Huacaya Alpaca fleece farm located in the Foothills of Alberta.
This chunky pokemon cria fleece is the softest yarn and feels like butter because it's her first time baby fleece. This yarn is so fine making it unavoidable to have a small amount of vegetation in it. We want you to be aware of this, but it is worth it to pick it out to have the softest baby yarn.
This yarn is hand dyed and due to the nature of the hand dying process, variations in colouring can occur. Limited quantities available.
135 Grams
105 Yards
Bulky Weight
Hand Dyed
100% Pure Alpaca
***ALL PRICING IN CAD***
Approx $26 USD